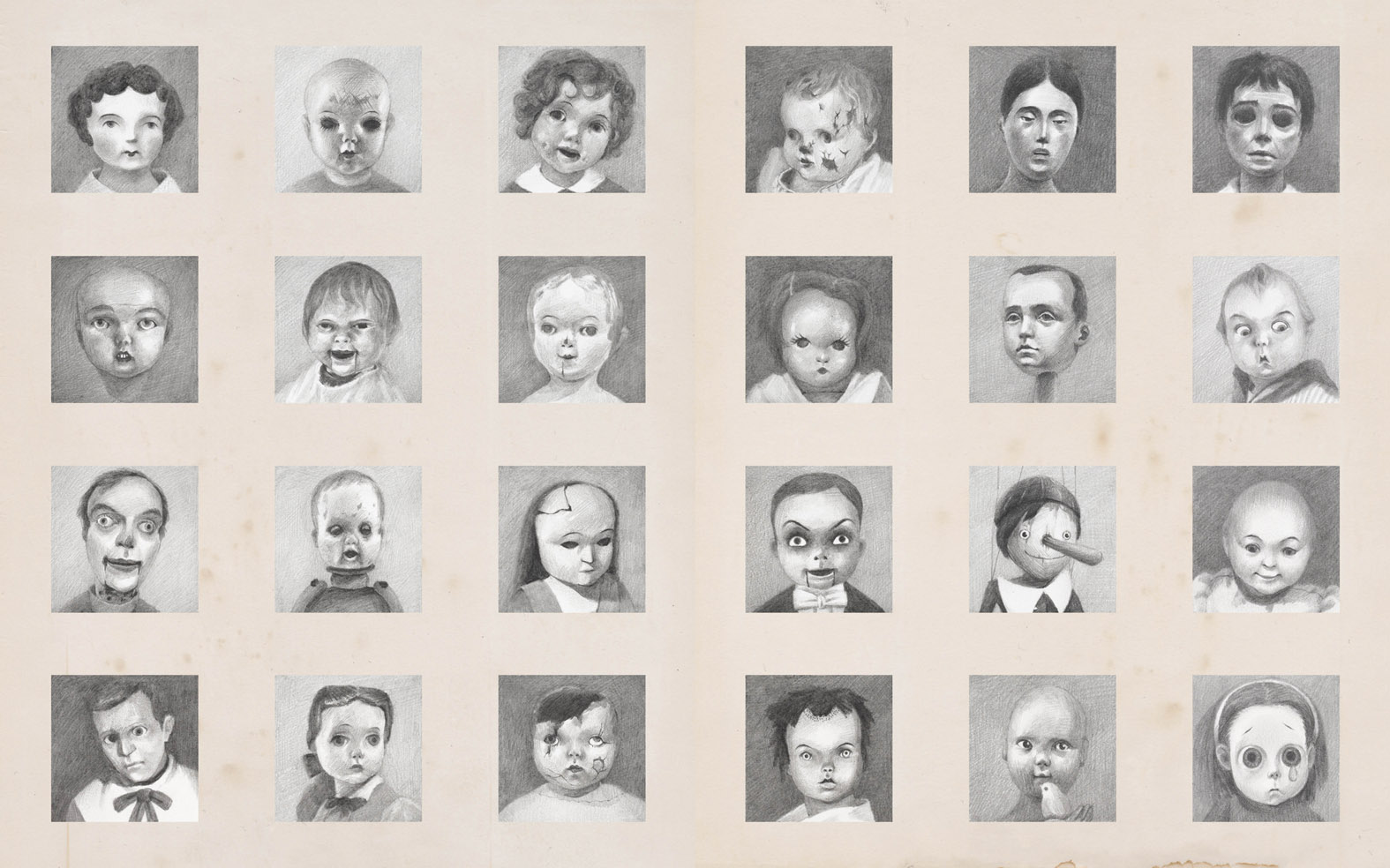 Doll Me

2018
Dolls have had various appearances, innocent, immemorial, and creepy. They possess stories, emotions, and human recordings.
Doll Me
started thanks to my great interest in dolls and horror stories. By extracting three documentary records from the toy archive, Natural Creeping Baby Doll, Little Miss No-Name, and Mexican Doll Island, I represented them in a new context, enriched personal perspectives of social issues, and brought new narratives. The images were finished by pencil drawing and collage on paper and subsequently printed and put together as a self-published graphic novel. Full vision for reading:
https://issuu.com/caijiazhen/docs/book-compressed_2_1_
Doll Me
won the Merit Award of
iJUNGLE Illustration Awards 2020
,
Hiii Illustration 2019
, the Award of Excellence in
Creative Quarterly 56
, and the Top Talent in
Adobe Design Achievement Awards 2019
.